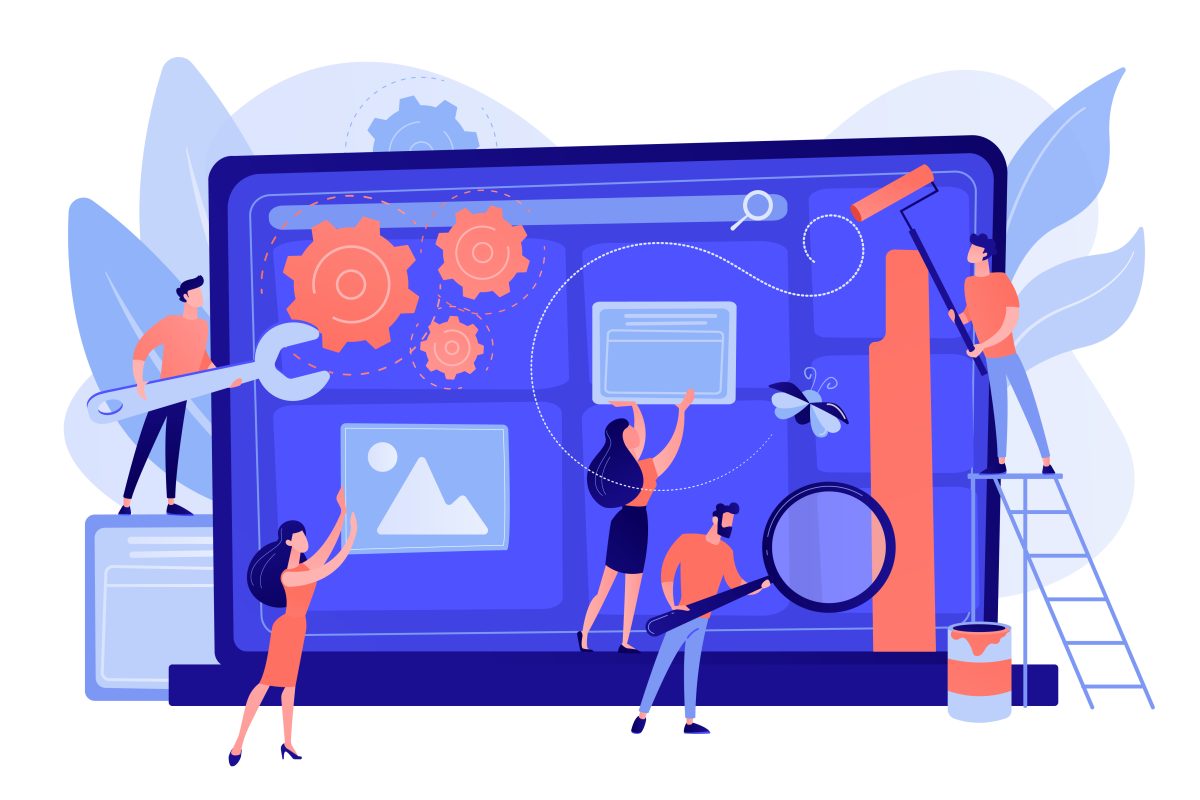 Five reasons why high-quality web design means business.
You may want to build a new website or update your existing website. In both cases, you should know the basics of web design.

A website is the center of your marketing activities online.

All your marketing strategies are targeted at bringing visitors to your website.
The main objective of the website is to turn these visitors into customers.
A bad website will turn your visitors off, and it will be a waste of your money and the better your website design is, the more visitors are converted into your customers.
It doesn't matter what you sell; it has to be a highly converting website, it has to be well designed.
You cannot just pack a bunch of information about your product or service without planning. It will repel the customers. That is where Digital Web Growth comes into the picture. Digital Web Growth is the best web designing company in Rewari, and if you want to increase your business, you must consider contacting us.
Now, the reasons why high-quality web design means more business:
Ease of navigation gets customers hooked: If your website is well designed, customers will easily navigate through it. It will make customers get hooked to your website. They will spend more time there and will end up buying something. It is not different from visiting a nicely designed departmental store, where sometimes, because everything is well displayed, one hangs around and ends up buying something or the other. The same applies to web design. When a website is nicely designed, customers hang around for longer, and you get a conversion.
Trust building: The more analysis goes into the web design regarding website purpose, website goals, and target audience, the more it appeals to the visitors, and they can trust the product or service. It makes them engage with you, and eventually, they become customers.
If you want to make more customers, Digital Web Growth is there to help you. As the best web designing service, we make sure that we deeply analyze the target audience and business objectives before designing the website.
Saves time of visitors: In today's world, where visitors have a low attention span and even less time to scroll through messy websites, if your web design is esthetically pleasing, simple yet beautiful, they will be attracted to your website. If a good web design presents everything about the product or service practically, then there are more chances of conversion, which means more business for you.
Helps you stay above the competition: You need to be mindful that even your competitors have a website, and if your website is good enough, you have a higher chance of staying ahead of your competitors.
A good web design improves SEO: If your website is mobile-friendly, it has a higher chance of ranking high on Google. It will result in more visibility on Google means more visitors and more customers.
So if you want to reap the benefits of being an expert at web design, contact Digital Web Growth because we are one of the best web designing companies in Rewari."